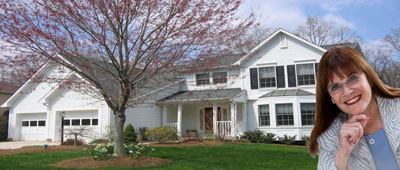 Client Testimonials

The following are some unsolicited comments from my clients.
While other realtors had given up on what I wanted at my price range, Gili kept searching and making suggestions. She scouted homes out prior to my arrival to ensure they would meet my requirements and after dozens of homes, she finally found the perfect home for my family. She communicated with me through the entire process and was very quick to answer all of my questions and concerns. Gili was wonderful and instrumental to my search.

Travis Homan Purchased a townhouse in May 2015

Greetings. Both me and my wife have known Ms. Gueter for the last ten years. We have bought and sold a number of real estate property. In all of them Ms. Gueter was the agent. Besides that she also helps us in putting some condos for rent. She has excelled in that role. She is hard working, driven and passionate about her work. Many a times we were the laggards in the process. Often times she has counseled us, quite appropriately before we make a mistake. She is friendly, honest and a warm human being. We have always come away with a good feeling and greater appreciation of her after each sale.

Dr. Deepak Set Sold and purchased multiple homes since 2005
Gili helped us find a buyer for our house with a special long-term rent-back agreement and was patient with us as we bought a new house over two years. thanks Gili!

Khaled Helmi - Sold a house in Baltimore County and bought in Howard County in 2014.

Gili provided excellent real estate knowledge and experience when I sold my Pikesville home early 2012 when the housing market was down and I had to move out of town quickly. She found a buyer for my home and was able to efficiently complete a thorough settlement for me without my leaving my new home in California. Her real estate skills and personality are first class!

Elizabeth Haywood Sold a townhouse in 2013

Gili does "get the job done". She is efficient and timely in her work and she has a wide knowledge base about real estate. I appreciated that she was clear about what I could expect regarding all aspects of the transaction, e.g. price, what to expect at each step of the process.

Jeanette Hatch Sold a townhouse and bought a condo in 2014

I highly recommend Gili Gueter for all your real estate property needs. Our family has used her for various real estate transactions over the years and she is a pleasure to work with. She is professional, courteous, diligent, and knowledgeable about all aspects of buying, selling, and renting properties. You will not be disappointed.
Nonny Kelly Bought a house in Baltimore County in 2005